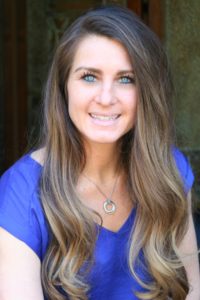 A life-long athlete, Dr. Alyssa participated in a variety sports growing up, which resulted in back pain at a young age. Despite seeing a chiropractor throughout her formative years, her back pain continued into early adulthood. One day, while playing basketball in college, her back went out to where she could not stand up straight without experiencing excruciating pain. She sought out the nearest chiropractor for relief.
The chiropractor she found was the first to use applied kinesiology and take a total body approach to her health – addressing not just the pain in her back, but biochemical and emotional factors, as well. Having finally found a doctor committed to resolving the underlying causes of her pain — as opposed to just relieving her symptoms – her health dramatically improved. Because of the life-changing results she experienced, Dr. Alyssa decided to dedicate her life to helping others achieve optimal health and freedom from pain.
Dr. Alyssa holds an undergraduate degree in kinesiology, with an emphasis in health, fitness and nutrition, from San Diego State University. She received her Doctor of Chiropractic Degree from Life University in Marietta, Georgia. Dr. Alyssa believes the body is made up of interdependent parts.  As such, she takes a holistic approach with patients in order to address the underlying causes of pain. Dr. Alyssa is trained in a variety of disciplines, including applied kinesiology, trigger point therapy, myofascial therapy, cold laser therapy, muscle testing and instrument adjusting, which allow her to take a multi-faceted approach to patient care. She is also a firm believer in utilizing proper nutrition and lifestyle changes to help prevent future issues.
Dr. Alyssa writes a weekly health and wellness column for The Lake Oconee Breeze and The Greensboro Herald Journal. She is a native of North Pole, Alaska. When not working with patients, she enjoys a variety of outdoor activities, traveling and hanging out with her dog, Diego.